The Circle of Life Wellness Centre, (formerly known as the Peterborough Square Wellness Centre ) offers alternative and natural health care. Our clinic provides natural healthcare for the entire family since 2002. We have Naturopathic, Chiropractic, Acupuncture, Bowen / NST, Visceral manipulation and Psychotherapy.
Our goal is to help patients achieve maximum potential health through holistic care and education. We are located in a sunny, child friendly space in downtown Peterborough.
---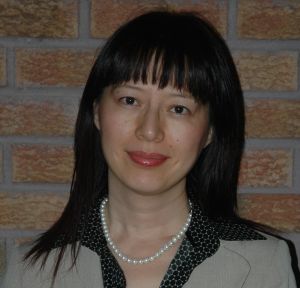 Dr. Wei-Wei Han, B.Sc. (Hons), N.D.
As a young child, Wei-Wei dreamt of healing and nurturing the sick. Being naturally drawn to the healing arts, Wei-Wei fulfilled her passion through 9 years of education that began with an Honours degree in science from The University of Toronto, culminating with Graduate studies at the Canadian College of Naturopathic Medicine.
In addition to training at the Naturopathic College, Wei-Wei's passion for healing has led her to explore and seek out knowledge from various sources. She traveled to China and spent over 1,000 hours apprenticing with three famous traditional Chinese medical doctors. Furthermore each year she spends hundreds of hours attending seminars on various healing modalities. She has advanced training in Bowen Therapy and NST (Neurostructural Integration Technique), visceral manipulation, Bioset testing and an additional 10 years of advanced training in classical homeopathy.
As a mother of 2 kids, she is passionate about children's wellness. She has lots of experience working with children on various kind of health conditions, ranging from acute illness, chronic conditions to allergies and ADHD.
The other clinic focus she has are low metabolism and thyroid conditions, chronic fatigue, chronic pain, lyme disease, TMJ problems, muscle skeletal injures, allergies, food intolerance, pregnancy, postpartum care and menopausal problems.
As a Naturopathic Doctor, Wei-Wei's approach to treatment is individualized and eclectic. She draws from all aspects of the individual's life in order to understand the cause of their suffering. She believes health is not the absence of disease, but the freedom to manifest potential. She understands that healing is a process – medicine is not just a science, an art and a philosophy, it is a way of living. She believes the ultimate goal of good medicine is to educate and empower people to make knowledgeable choices about their own health.
---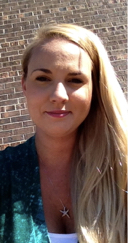 Dr. Ashley Toomey, BSc, DC
CHIROPRACTOR
Ashley completed her Bachelor of Science in Human Kinesiology University of Guelph-Humber before completing her Chiropractic degree. After a family member was in a severe car accident, suffering from intense neck and back pain, she was inspired to pursue her Doctorate of Chiropractic (DC) at the Canadian Memorial Chiropractic College (CMCC) in Toronto. She completed additional certifications in Functional Integrated Acupuncture (CMCC), and is certified in the Graston Technique® (an instrument-assisted soft tissue therapy treatment method). Ashley is currently furthering her knowledge in concussion management and low back pain during pregnancy to better serve her patients in the Peterborough area. She is a member of both the Ontario Chiropractic Association (OCA) and Canadian Chiropractic Association (CCA). Ashley utilizes the best research evidence, her clinical expertise, and individual patient values and preferences to practice evidence based care.
Ashley is proficient in the use of diversified and drop-piece manipulative techniques, myofascial release and instrument-assisted soft tissue therapy, and rehabilitative and strengthening techniques. In addition, she has successfully incorporated methods such as acupressure for headaches, mindfulness meditation for stress, mirror-box therapy and nerve-flossing techniques for neurodynamic-related pain. Ashley is also a ski instructor and former swim instructor, using her sports experience to aid rehab. She is committed to helping her patients lead a healthy lifestyle.
When Ashley isn't practicing you can usually find her enjoying the great outdoors or spending quality time with friends and family.
---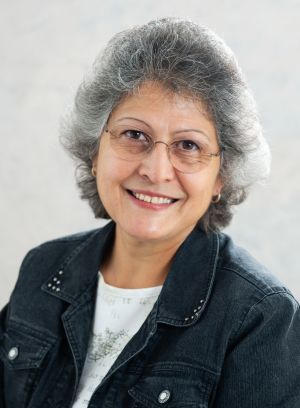 Cleidemar Teani, MA, Registered Psychotherapist
Specialized in Person Centered Approach (PCA), had eight years experience in Brazil as a Registered Psychologist in private practice and 20 years in Canada applying the principles of PCA to other fields through employment as psychometrist. Becoming a Registered Psychotherapist in Ontario in 2015 and seen the role PCA has played in changing many lives in the direction of a healthier and more fulfilling existence, has become motivated to continue with this professional practice, now joining the Circle of Life Wellness Centre.
As a PCA psychotherapist, she believes in the healing ability of her clients, in the wisdom of the human organism and its tendency to move in a forward constructive direction; and that this process can be catalyzed by a therapeutic relationship founded on empathy, respect and authenticity. Among others, PCA is known for help in promoting closer agreement between the client's idealized and actual selves, in lowering levels of defensiveness, in promoting more positive and comfortable interpersonal relationships and in increasing the capacity to experience and express feelings at the time they occur. Most of her therapeutic work has been with clients experiencing diverse levels of stress, anxiety, depression, OCD, PTSD, ADHD, impulsivity, self-esteem issues, grief issues, personal identity issues, development issues, emotional issues involved in addictions and emotional difficulties in general.
---
Philip M. Leadbeater SB. St. J, CD, B.Sc. O. T. Reg. (Ont.), B.Sc. Psych
Mr. Philip M. Leadbeater SB. St. J, CD, B.Sc. O. T. Reg. (Ont.), B.Sc. Psych is a regulated health professional as an Occupational Therapist, having received a Bachelor of Science Degree in Occupational Therapy from Dalhousie University, in Halifax, Nova Scotia. He is registered with the College of Occupational Therapists of Ontario having registration number G9502833. He is a member of the Ontario Society of Occupational Therapists (membership No. 12855).
Phil has over 45 years of medical experience, including 18 years as an army medic and 27 years as an occupational therapist. He has worked in a variety of OT roles including over 20 years with Veterans Affairs Canada.
Over the past nine (9) years, he has undergone advanced training in Biostimulation using microcurrent to treat clients. He has training in Cranial Suture Release, Post-Concussion Therapy, Auricular Treatment, Certified Scar Release Therapy, Microcurrent Point Stimulation and Vagal Nerve Stimulation (Approved by Health Canada for Covid-19 ARDS/Long-Haul). He is an Assistant Educator (4 years) with the Centre for Pain and Stress Research, in Toronto, who are the developers of the Dolphin Neurostim Device and provided instruction to varied health professionals (International).
Phil has a particular interest in the procedure of Scar Release and Postpartum Issues where he can perform C-Section Scar release and with the use of Vagal Stimulation training, can help alleviate postpartum depression.
Phil has been an active volunteer in the community and has served on the Board of Directors for both the Brain Injury Association Quinte District and Northumberland Lakeshore Hospice Association.
Phil was elected as a Director-at-Large for the Board of Directors of the Ontario Society of Occupational Therapists serving for two years. He also served as Vice-President of the Ontario Society of Occupational Therapists for an additional year.
Phil is the originator and director of Project Phoenix (2004-2012), a four-year undertaking to ship mobility and rehabilitation equipment to the Republic of Haiti.
Phil has served as author & art director for a creative undertaking directed at raising funds for the Occupational Therapy Student Admission Scholarship, at Dalhousie University, in Halifax, Nova Scotia.
In recognition of his volunteer endeavours, Phil was admitted to the Most Venerable Order of the Hospital of St. John of Jerusalem (SB. St. J.), "for services in carrying out humanitarian and charitable works for the relief of persons in sickness, distress, disability and suffering," by order of Her Majesty, Queen Elizabeth the Second, and presented by the Governor General of Canada. He is also the recipient of the Canadian Armed Forces Decoration (CD) for service to his Country and the Sikorsky Helicopter Rescue Award, for a Life Saving Rescue in the North Atlantic, in December 1986.
---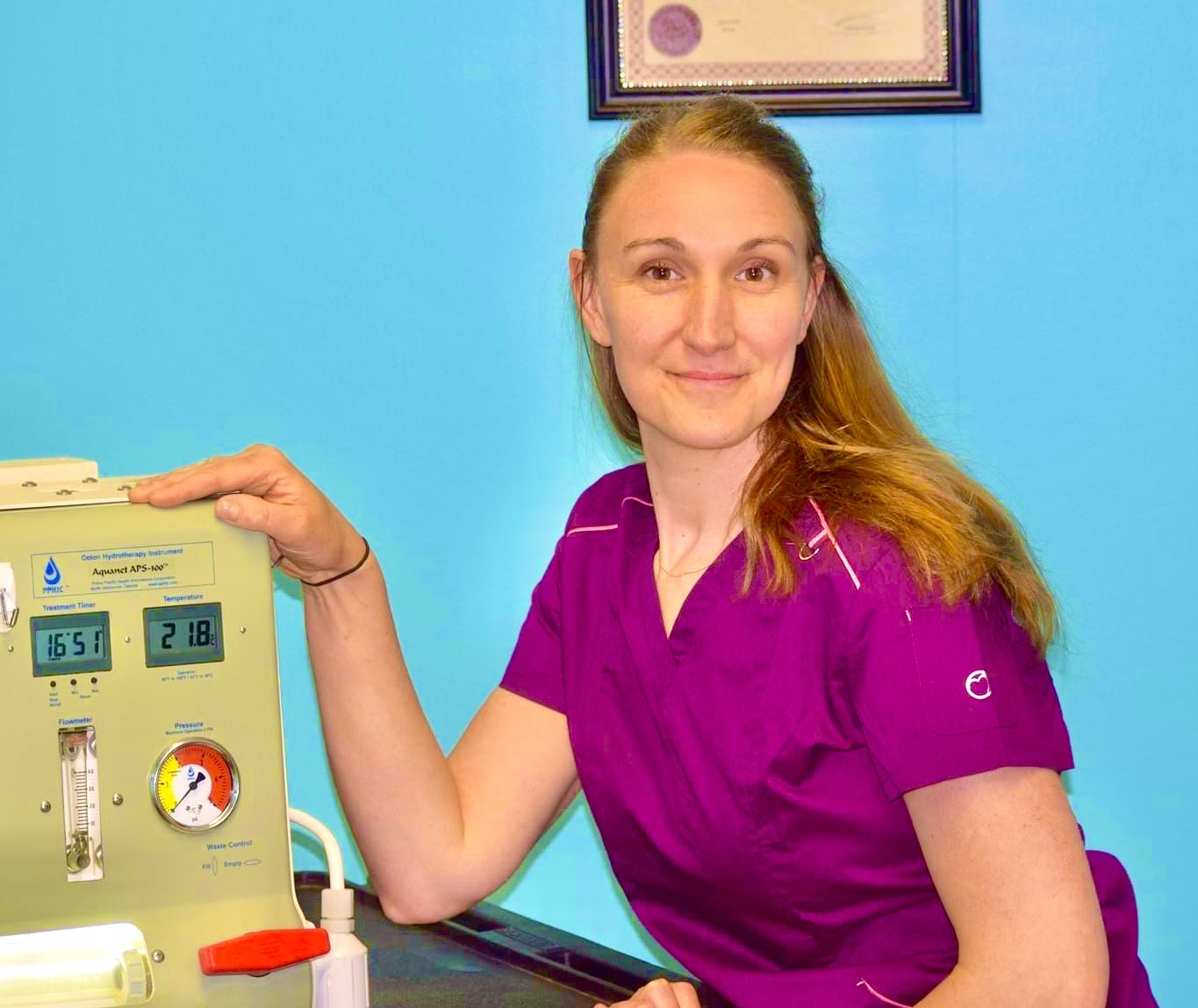 Maggie Dingman, Colon Hydrotherapist
Colon Hydrotherapist, Maggie Dingman was trained and certified in 2012 through Dharma Spirit, School of Holistic Health and the International Association of Colon Therapists, I-ACT. She is a member of the Association of Naturopaths and Naturopathist, ANN. Maggie practiced in British Columbia until 2018 and moved to Peterborough's 360 Wellness Clinic in 2019 and 2020.
Maggie discovered colonics upon motherhood. "Despite many lifestyle improvements, I lacked energy and mental clarity. My system was clogged. During my first series of colonics my natural energy returned, I felt lighter and the mental fog lifted. I'll never forget the natural urge to dance that day"!
So true were the words of Nutritionalist and Author, Dr. Bernard Jensen,"Every tissue in the body is fed by the bloodstream, which is supplied by the bowel. When the bowel is dirty, the blood is dirty and so are the organs and tissues. It is the bowel that must be cared for first."
I look forward to offering this service at Circle of Life, Bridge to Wellness in Peterborough.
Benefits of Colon Cleansing
Improved bowel regularity
Resolve of constipation
Improved digestion
Elevation of energy and mood
Boost immunity
Clearer brighter skin
Reduce of toxic load
Reduced risk of illness and disease
What is Colon Hydrotherapy?
Colon hydrotherapy is a safe and effective way of removing waste from the large intestine, using a gentle infusions of water into the colon, and releasing it, along with waste matter.
Why do Colonics?
Impacted materials can impair the colons ability to assimilate vitamins and minerals into the bloodstream. A buildup of material on the colon wall may inhibit muscular function causing the bowel to slow or constipate. Waste material that has remained in the colon for sometime can become quite toxic. These toxins may re-enter and re-circulate into the bloodstream causing illness or disease. Thus, it is important to hydrate and cleanse the colon for optimum functionality.
Aquanet APS-100
The Aquanet APS-100™ is a FDA approved colon hydrotherapy device. It is pressure regulated with 3 stage filtration. A closed system, so all the water and debris remains within the tubing. The tubing attachments come sterilized and packaged for one time use.
Preparation and Supplements
Colonics work in conjunction with a variety of cleanses, detoxes and fasts. Basic preparation includes 48 hours of: adequate hydration, diet adjustments, supplements. Adequate hydration involves drinking half your body weight in ounces of purified water and avoiding diuretics. Refrain from water 30 minutes prior to your session. Meals should be free of animal, dairy or flour products which move slowly through the digestive tract. These foods greatly reduce the effectiveness of colonics. No food should be eaten 2-3 hours prior to your session. A combination of AIM Herbal Fiberblend and Bent Ginger taken on an empty stomach in the morning and evening, creates a gel-like substance which moves through the system, gently brushing intestinal walls, drawing in toxins and softening waste. This will make sessions more relaxing and productive. Additionally, sessions should book when your not going to feel rushed and can relax in session. Aftercare includes, a diet rich in prebiotic's and probiotics; and a slow introduction of restricted foods.
How often should you get a Colonic?
One session will not empty the entire colon. It generally takes 3 to 4 sessions to reach the entirety of the large intestine. The more comfortable a client is receiving treatment, the more they will eliminate. Similar to dental cleaning, annual or bi-annual cleanses help to keep the colon functioning well.
---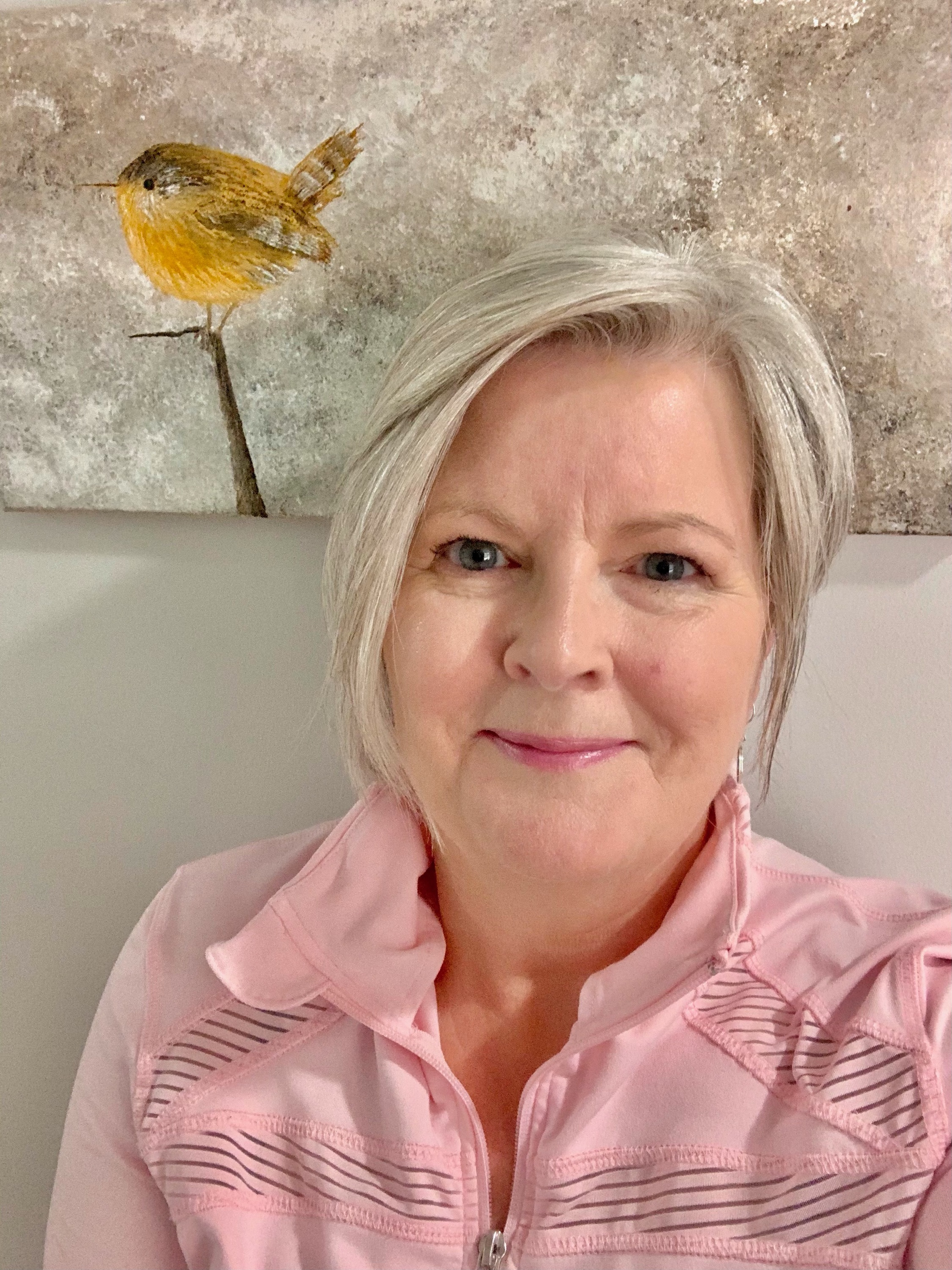 Karen Watson, TCM, Reflexologist
Karen's interests in healthy living began after her first child was born. Wanting to get back to health; joining a fitness centre lead to 15 years as a Personal Trainer, Fitness Instructor and a passion for body building; increasing her interest in the health industry.
In 2004 Karen became a Sugar practitioner and educator of Hair removal. Studying and working with the skin she has learned and shares how important the skin is. The skin is the body's first line of defence but also is very connected to the inner body. The skin is connected to the body's energy, lymphatic system, organs and because of this can give many indications as to what is happening inside the body.
In 2007 Karen expanded her education and passion for health to became a Registered Reflexologist, actively practicing since 2008. During those years she has also increased her knowledge and skills taking several courses in different techniques and modalities for massage, cupping, skin treatments, auricular therapy etc.
Beginning in 2019 Karen has followed her passion and completed the 3 year full time study to become a Traditional Chinese Medicine Practitioner at the Ontario College of Traditional Chinese Medicine. This is where the real passion for health care became a reality. As Karen waits to write her board exams she is excited to use her Reflexology, multiple modalities and knowledge to help those who have made the choice to live life in their best health.
Services Karen Provides
Reflexology
Dr. Wu's Chinese Head Massage
Auricular Therapy
TuiNa
GuaSha
Cupping